Next Rally​

Venue:                                 
Canungra Sports & Recreation Camp Ground, 
Coburg Rd, Canungra, 
Phone: 07 55435904, 0414 761 111
Rally Masters:                   
Bruce and Denise Shipp (07 3882 1226).
​
Cost:                                     
Powered $25 p/n (two people), $15 p/n (single). Unpowered $10 per person per night
Based on minimum 10 plus vans – please ring and book so they have numbers.
                                              Don't forget to identify as Campervan Club members.
Arrival:         
Arrive anytime from 16th, must be out by 22nd
                                              2pm late checkout on Sunday 20th .
Facilities:                           
Power, toilets, $1.00 coin operated showers (two amenities blocks), BBQ.
Activities:                            As this is an informal rally, activities to be
 decided at the time.
Directions:                          
From Brisbane take either:
                                              The Mt Lindsay Highway to Jimboomba and follow the signs to Canungra; or
                                              The M1 to Beenleigh and follow the Beenleigh / Beaudesert Road and follow the signs to Canungra.
                                              Entering Canungra turn right into Coburg Rd. Camp ground is on the right.
                                              From town centre take King St toward Lamington National Park. Coburg Rd is on the right.
Future Rallies

November 13-17                             
Flanagan's Reserve     
(A & T Thomas)
December                                        Lawnton Showground  – Christmas Rally (Committee)
January 22-27                                  Venue TBA  (
Gordon / A & T Thomas)
February 12-16                                Marburg Showground  (
McLeod / Matson / Leigh)
March 18-22                                     Venue TBA  (
AGM — Committee)
April 15-19                                        Venue TBA  (
Solomon & Coolen)
Disclaimer: The information contained on this website is general in nature and not intended to be advice on any particular matter.  Information is  correct insofar as that supplied at time of publication. Details are subject to change without notice. The Campervan Club of Queensland (Inc.), the authors and editors, expressly disclaim all and any liability in respect of anything done or omitted to be done by any person in reliance upon the contents of this site. 
Members and guests at rallies may be photographed. Any persons who do not wish their photograph to be published should inform the editor accordingly.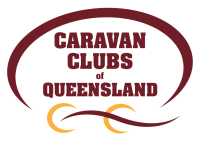 We are an affiliated member of Caravan Clubs of Queensland Inc.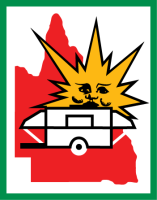 Campervan Club of Qld (Inc)​

​The club for ALL types of RVs