Next Rally​

Venue:                                  
Marburg Showgrounds - 45 Queen Street, Marburg
Rally Masters:                     
McLeod  0428 330 056, Leigh  3390 3690 or 0418 796 648, Matson 3266 1012
Cost:                                      
Powered site: $18 per night per van       
                                               Pay Treasurer Saturday morning
Arrival / departure:         
Any time Wednesday 12th / Any time Sunday 16th.
Facilities:                              
Power (long leads may be necessary), water (BYO piggy back extensions), showers, toilets, hall.
Activities:                             
Friday night:   7pm  Entertainment
                                               Saturday afternoon:  Games e.g. Klopp in cooler part of the afternoon
                                               Saturday evening: Dinner at Marburg Hotel  6pm  [Please see Yvonne or Gary (or ring or text) by 10am                                                         Friday Morning to let us know numbers for our booking]
                                               For those who are interested, there is old time dancing in the Showgrounds main hall from 7pm for $15                                                       entry, which also includes all you can eat supper and tea. Otherwise entertainment after dinner.
                                               Rosewood Markets: 7am – 11am on the 3rd Saturday of the month, St Luke's Anglican Church, 72 John                                                         Street, Rosewood.
                                               Fernvale Country Markets: 6am – 12 noon  take place every Sunday at Fernvale State School.
Emergency Nos:               
Emergency services: 000 or Ipswich Hospital: Chelmsford Ave, Ipswich (07) 3810 1111
How to get there:             
From Brisbane, follow M2/Warrego Highway. Take Marburg/Rosewood exit, turn left on to Queen Street.                                                     Continue through main street Stop/intersection.  Showground entrance is approximately 1km on the left.                                                   NB: Keep an eye out for the Sundowner Saloon which you will pass on the Warrego Highway – on the left at
                                               Butlers Street road sign. 
                                               GPS Co-Ordinates:  27°, 34', 17.26'', 152°, 35', 48.86".
Future Rallies

​​
April 15-19                                        Rocky Creek Scout Camp   (Watson / R&S Smith)
May 14-17                                         Beerwah Sports Ground  (Solomon & Coolen / Gibson / Rudd)
June 17-21                                         Venue TBA
July 15-19                                           Venue TBA
August 12-16                                     Venue TBA  (Menzies / Johnson)
Disclaimer: The information contained on this website is general in nature and not intended to be advice on any particular matter.  Information is  correct insofar as that supplied at time of publication. Details are subject to change without notice. The Campervan Club of Queensland (Inc.), the authors and editors, expressly disclaim all and any liability in respect of anything done or omitted to be done by any person in reliance upon the contents of this site. 
Members and guests at rallies may be photographed. Any persons who do not wish their photograph to be published should inform the editor accordingly.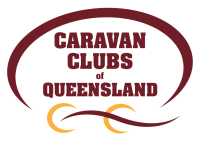 We are an affiliated member of Caravan Clubs of Queensland Inc.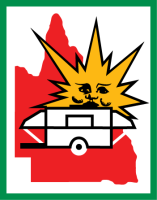 Campervan Club of Qld (Inc)​

​The club for ALL types of RVs