Next Rally​

For the August rally the club is meeting at Leyburn for the weekend of the Leyburn Sprints
Attendance requires pre-booking
Details for the September 18-22 rally to be published late August
Venue:                                 
Lowood Showgrounds, Lowood (07 5426 1351 )
Rally Masters:                   
Committee and R. Nairn
​
Cost:                                     
$20.00 per night with power, Limited water supplies available.
                                    Pay Treasurer on Saturday morning 
Arrival:         
Arrive from Wednesday -  Depart  Sunday or Monday. 
Please advise rallymasters by Friday morning if
                                              attending the rally as we need numbers for the Birthday Dinner.
                                              Carole Mob:0437 450 006  Fay Mob: 0421 310 121. Phone or text.
Facilities:                           
Power, bring long leads and adaptors, also long hoses. Toilets, showers (only one male and one female
                                              available). We have use of a covered area.
Wednesday:                        Wednesday arrivals can play Euchre at night at the Bowls Club. Anyone can play.
Friday:                                  Bowls at the club in the afternoon – starts 3pm.  Cost: $15.00 for Bowls & BBQ afterwards.
Saturday:                            Activities after morning tea.
Saturday Night:                 Roast dinner and dessert by local association ($20 per head),  Subsidy applies for club members.                                               
Directions:                          Head west out of Brisbane towards Ipswich. Continue along the M2/Warrego Highway exit towards                                                             
Future Rallies

September 18-22                            
Rathdowney Memorial Park  (
D Menzies / G Johnson)
October 16-20                                 Canungra Showgrounds   (
B & D Shipp)
November 13-17                             Peach Trees,  Jimna   (
A & T Thomas)
December                                        Lawnton Showground  – Christmas Rally (Committee)
January 22-27                                  Venue TBA  (
Gordon / A & T Thomas)
February 12-16                                Venue TBA  (
McLeod / Matson / Leigh)
March 18-22                                     Venue TBA  (
AGM — Committee)
April 15-19                                        Venue TBA  (
Solomon & Coolen)
Disclaimer: The information contained on this website is general in nature and not intended to be advice on any particular matter.  Information is  correct insofar as that supplied at time of publication. Details are subject to change without notice. The Campervan Club of Queensland (Inc.), the authors and editors, expressly disclaim all and any liability in respect of anything done or omitted to be done by any person in reliance upon the contents of this site. 
Members and guests at rallies may be photographed. Any persons who do not wish their photograph to be published should inform the editor accordingly.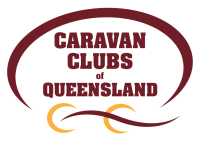 We are an affiliated member of Caravan Clubs of Queensland Inc.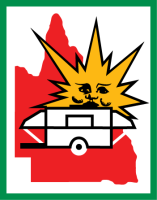 Campervan Club of Qld (Inc)​

​The club for ALL types of RVs